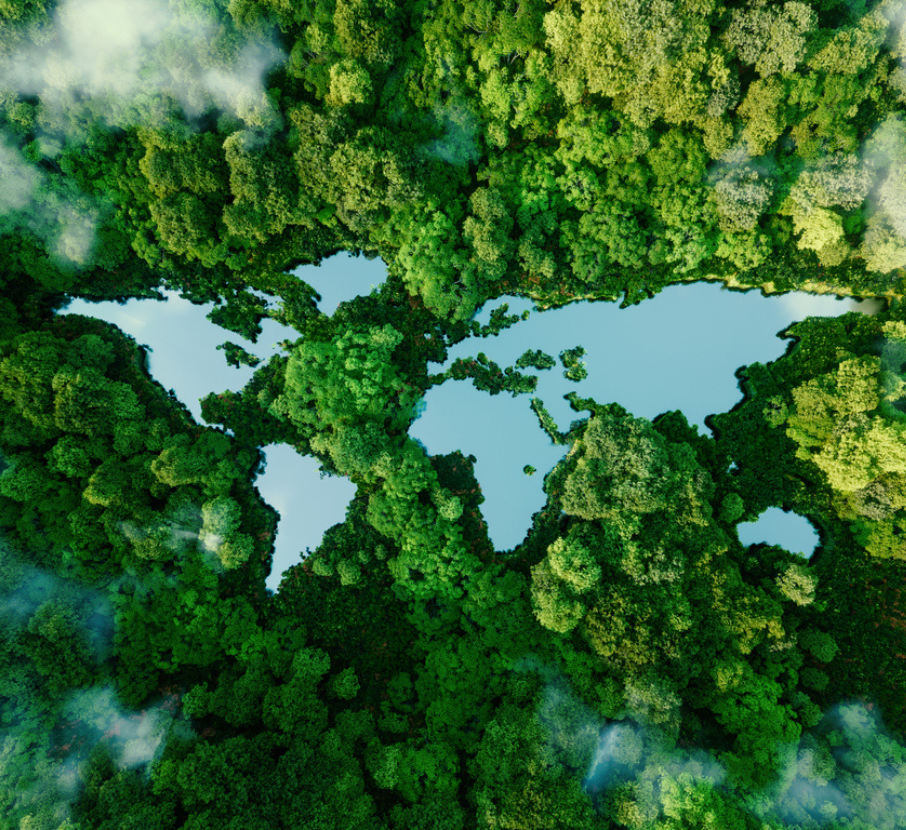 < Cause Funds
Tackle Climate Change Fund
Please select your country & currency. Donations are tax-deductible in the country selected.
This fund will be attractive to donors seeking policy and structural change, despite the fact that it is harder to measure the direct impact of a donation here than in our other funds.  The Life You Can Save's inclusion of the charities in this fund represents an acknowledgment of the devastating, irreversible nature of the climate crisis on the entire planet.
Fund Objective
The climate crisis affects all of us, but it will likely cause widespread devastation and the greatest suffering throughout the developing world. Individuals living in extreme poverty are least protected from extreme weather events (droughts, floods, wildfires, hurricanes, and temperature anomalies) and the ensuing destruction of homes and property. Starvation and food insecurity will result from disrupted agricultural ecosystems, new outbreaks of tropical disease, and large-scale forced displacement that is creating a new class of climate refugees.  According to the World Bank, "up to 132 million people may fall into poverty by 2030 due to climate change." 
Read more about the Tackle Climate Change Fund.
Fund Recipients
Recipent
Amount
Description
The Clean Air Task Force (CATF) is an impact-focused nonprofit that advocates for clean air policies. In addition, CATF promotes innovation in and adoption of neglected low-carbon technologies. Through policy change, technology innovation, and thought leadership, CATF drives impact to prevent catastrophic climate change through pragmatic solutions.
Evergreen Collaborative is creating the blueprint to defeat the climate crisis and build a clean energy future through actionable, ambitious policy proposals. Evergreen Collaborative seeks to influence US Congress, the Executive Branch, and federal agencies through direct work with Hill offices and by coordinating with a wide coalition of other environmental groups.
Currently, funds raised will be evenly distributed among charity recipients.
Our Giving Strategy
Our charity evaluation framework explains why and how our team identifies and evaluates recommended charities. Our framework seeks to be:
Focused

: We focus on problems that are

important, tractable, and neglected

amongst people living in extreme poverty.

Adaptive

: We consider a

wide range of solutions

and organizations with

diverse strategies

to achieve impact.

Practical

: We identify the most

cost-effective

charities, and encourage the

greatest number of people

to donate.

Data-driven

: We draw on

the best possible evidence

available to estimate the impact of each charity.
The Tackle Climate Change Fund seeks to create a sustainable future through global policy and systems change, including initiatives that create environmental regulation, decarbonize the energy system, and champion carbon removal practices by advocating for policy and technology changes in the global energy system.1
---
1Clean Air Task Force, Evergreen Collaborative
Fund Managers
Our research and evaluation team works to recommend high impact investments. Contact us if you would like to know more.
Anna Demant

– Advisor, Research and Evaluation

Bilal Siddiqi

– Advisor, Research and Evaluation

Matias Nestore

– Associate, Research and Evaluation

Katie Stanford

– Research & Business Intelligence Manager